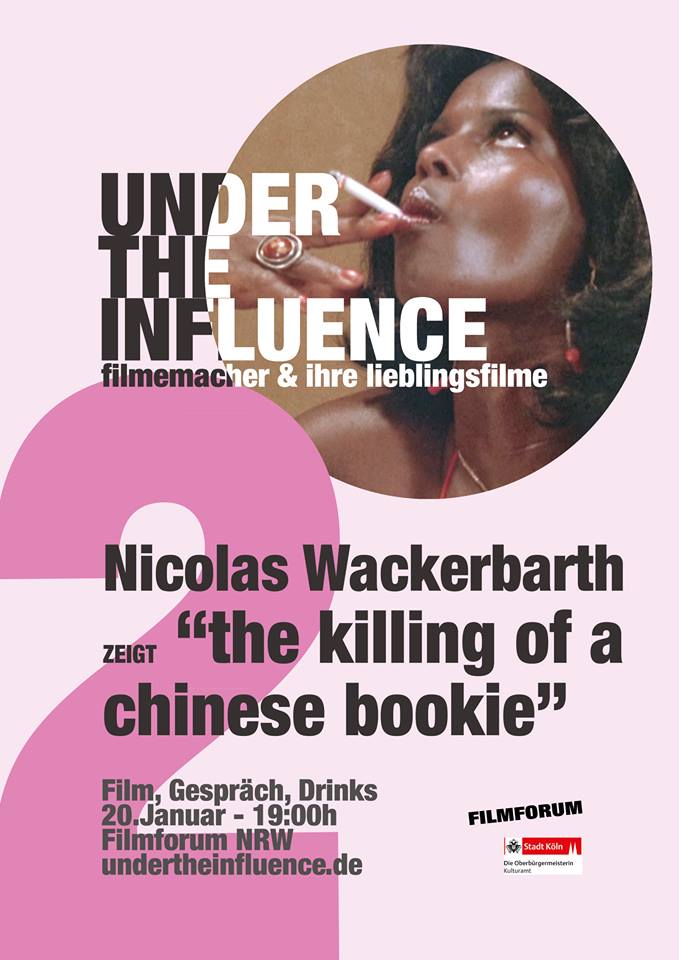 Unsere Filmreihe UNDER THE INFLUENCE geht in die zweite Runde.
Diesmal zeigt Nicolas Wackerbarth THE KILLING OF A CHINESE BOOKIE von John Cassavetes.
Samstag, 20.01 um 19 h. Filmforum – Museum Ludwig, Köln.
Der Film läuft im Original mit Untertiteln und auf 35 mm.
Nach dem Film gibt es ein Gespräch mit Nicolas, moderiert von Hannah Dörr.
Kommt vorbei, freuen uns.